Late last night my flower shop looked like this ….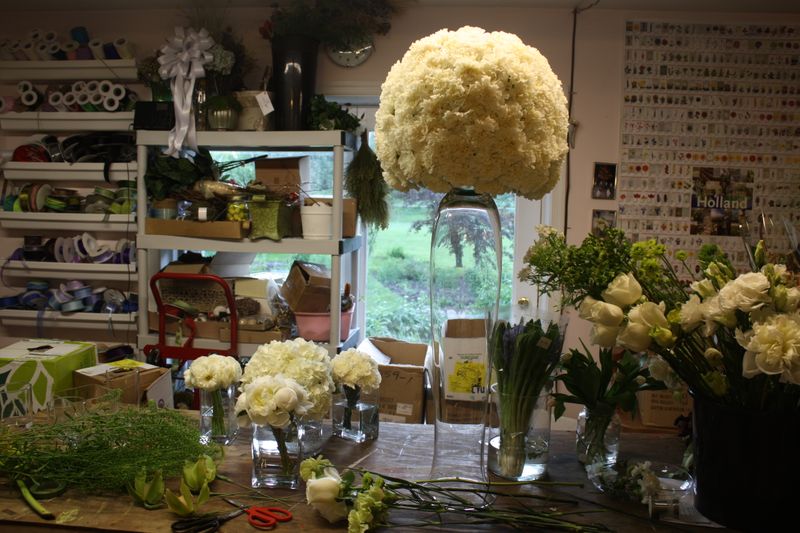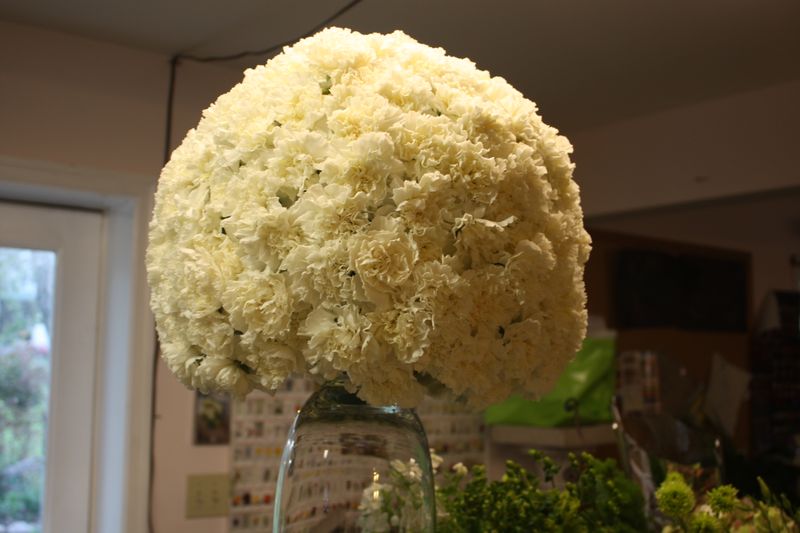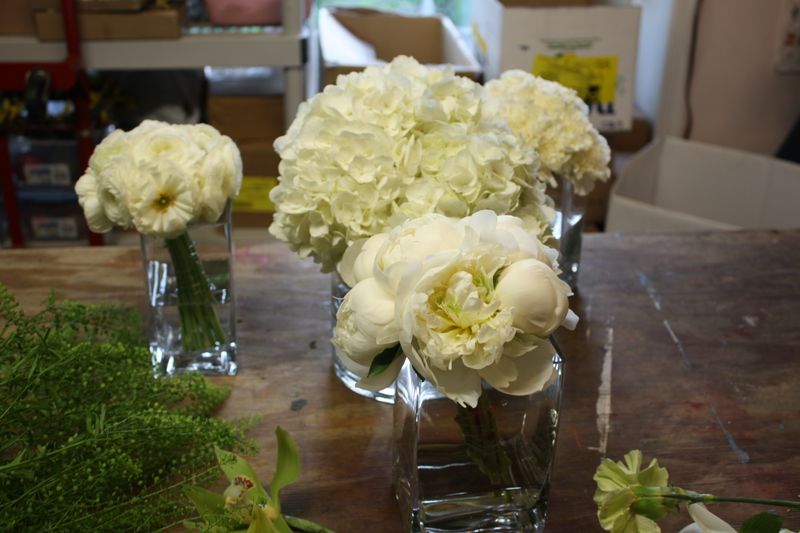 These pieces were created for a wedding showcase on Fox 5 news with Daily Candy, Maria Cooke from Ritzy Bee Events and Megan from RSVP catering.  So the flowers  literally went from one Holly to the next Holly. The girls were  up bright and early at 5:45 AM for their big day.
Here is the link to the broadcast. http://www.myfoxdc.com/dpp/mornings/holly_live/051309_holly_morris_wedding_budget
I watched the girls this morning right from my living room.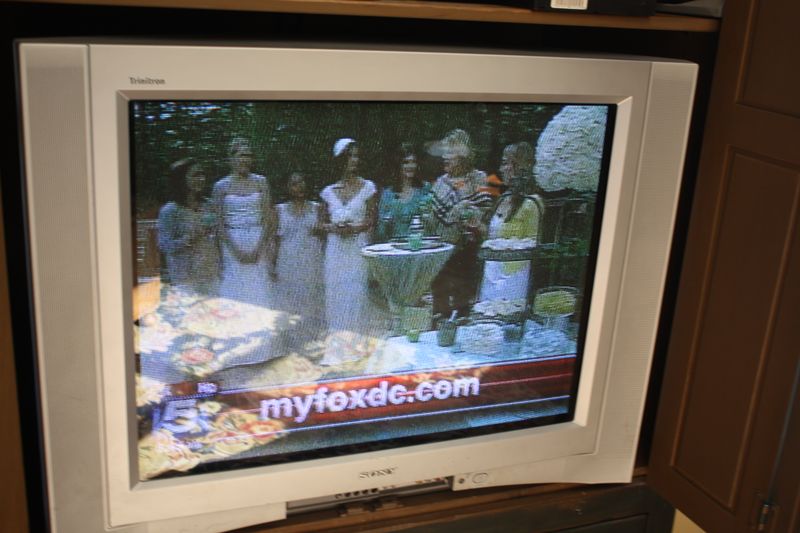 I was so happy to be included in this wedding planning special on Fox 5. Thank you Maria and Megan for thinking of me.
  In addition to that the flowers arrived for our bride Jennifer and we will be working diligently to make all of her dreams come true.
We also created beach themed designs for brides.com today and I was thrilled with the outcome. Professional images will be sent to New York, but here is a sample picture from my camera.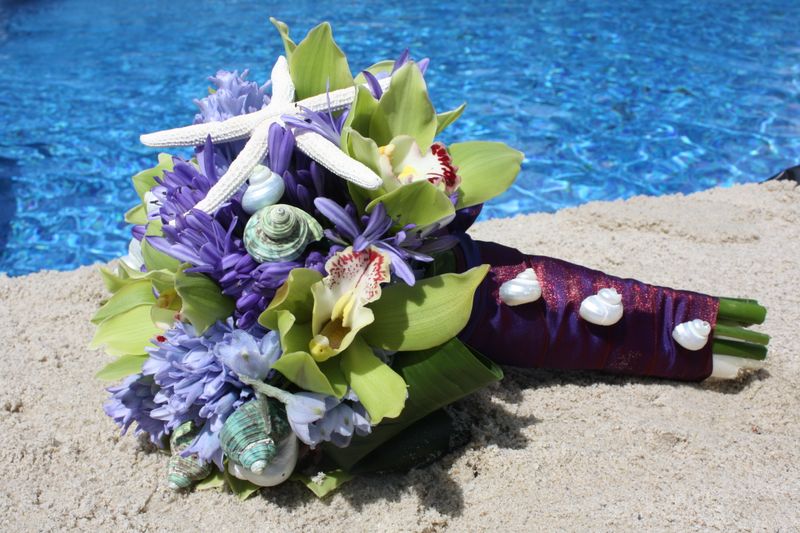 We are doing some truly amazing work this year and getting lots of recognition.
 I do need to  stop and focus on family though. My oldest is graduating with honors from VA. Tech. this weekend. I need to get the family packed and ready for this adventure. I never really think about how odd or large our family is until something like this comes up. I mean really, how do you take a 4 year old, a 2 year old and a 3 month old to a college graduation.  That said watch the 3 big kids give us  the most trouble.  I have a lot of work to do and of course we have the wedding.